Lynda M. Coulson, Director (2020-2023)
Program Manager, Engineering Employee Development
Rolls-Royce Corporation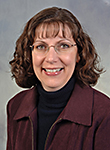 With 10 years tenure at Rolls-Royce Corporation, Lynda has held a variety of Training, Human Resources, and Project Management Roles. Specifically in roles to develop and manage university programs, tuition reimbursement (policy & administration), project management and business process improvement (including webmaster) and Human Resources administration.
Currently as Finance & University Programs Administrator, Lynda is accountable to develop and manage company-sponsored university programs in both on-site classroom instruction and distance-learning formats. She collaborates with universities as well as Rolls-Royce internal departments to assess program needs, develop curriculum, negotiate contract terms, market programs and evaluate degree programs intrinsic value. In addition, she processes company training invoices; tracks spend and processes internal charges to the appropriate departments. These degree programs include Purdue – Masters of Technology, University of Indianapolis – MBA, Penn State – Project Management, Purdue – Engineering Professional Development and University of Leicester – Quality. Lynda continues to serve as a consultant for Tuition Reimbursement Policy and administration inquiries. ('03 – Current)
While as Training Coordinator, Lynda was instrumental in educating the North America workforce in the use of the on-line training software (Learning Management System – LMS) during the initial roll-out and adjustment phases. This included on-going identification of software problems effecting general and targeted audiences. Independently, she created learning aids called "Quick Tips" to help employees navigate more efficiently through tasks. Lynda was also responsible for scheduling training sessions conducted at the Indianapolis Training Center and monitoring enrollments. She identified a need to amend the company Tuition Reimbursement 2001 Policy and forms and pursued this initiative to completion. Lynda also performed daily administrative duties of Tuition Reimbursement such as the processing of claims and reporting metrics of North American salaried employees. ('03 – '05)
Serving as Program Administrator for civil Helicopters, Lynda was responsible for saleable and development lines valued collectively at $11M. Compilation of budget, cost and schedule earned value metrics for management review. Identification and analysis of variances outside the schedule performance index (SPI) and cost performance index (CPI) target ranges. ('02 – '03)
As a valuable member of the Project Management and Business Process Improvement teams, Lynda led the design, development of two websites (Program Management and Enterprise Resource Planning (ERP)) and delivered the finished websites ahead of schedule. She facilitated the process and record keeping for the Project Management Development Cell initiated to enhance visibility, learning objectives and promotion opportunities for identified candidates.
('00 – '02)
Lynda began her career at Rolls-Royce as Assistant to the Chief Financial Officer (CFO) executing various administrative duties for the CFO and staff. In addition, Lynda utilized her Human Resource background to assess training needs and hire staff for a department of 60 persons. ('96 -'00)
Her educational background includes – MBA '05, University of Indianapolis,
B.S. – Management/Human Resources '95, Indiana University-Purdue University at Indianapolis (IUPUI).
Lynda is also a member of Central Indiana Society of Training & Development (CIASTD) professional organization.
Lynda M. Coulson, Director (2010-2013)
Program Manager