Tamra Swann, Director (2018 – 2020)
Distance Education Coordinator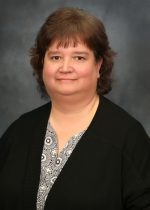 Swann has been involved in distance education for most of the 14 years she's been employed at MSU. She previously worked at the university's Center for Distance Education, where she coordinated distance education efforts for the colleges of Business and Forest Resources. In that role, she was part of the team that developed the center's online orientation program. For the last two and a half years, Swann has coordinated the Bagley College of Engineering's 12 distance programs.
In addition to bachelor's and master's degrees from Mississippi State University, Swann has earned many distance education credentials. She completed training with the Institute for Emerging Leadership in Online Learning sponsored by Penn State University and the Online Learning Consortium. She also has earned the LERN Certified Program Planner designation as part of her professional development efforts.