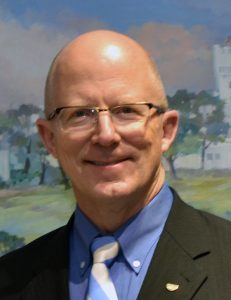 James "Keith" Plemmons, PhD, PE, PMP
Keith Plemmons is an education professional and project management consultant.  Over the past 15 years, Keith taught civil engineering undergraduate and project management graduate courses at The Citadel.  He developed eight (8) project management graduate courses under the School of Engineering, and taught five (5) of them.  Recently, Keith developed a hybrid (classroom and online) graduate course for the University of South Carolina's engineering management degree program and taught this course for the past four summers.  During summer 2017, Keith developed and taught an online graduate course for Charleston Southern University entitled MSOM 606 Analytical Tools for Management Decisions.  Prior to joining The Citadel, Keith worked 20 years on public and private engineering and construction projects in the United States and Japan.
Keith brings his passion for teaching and professional/workforce development to every classroom and presentation.  Creating intellectual honesty and interpersonal rapport, Keith uses the power of cooperation, collaboration, and relationships to build organizations, improve organizational processes, and boost individual performance. His areas of research probes the Internet of Things (IoT), digital transformation and workforce development.
His credentials include an earned PhD in Civil Engineering (Construction Management) from Clemson University, a registered Professional Engineer in the state of South Carolina, and a certified Project Management Professional from Project Management Institute (PMI).  Currently, an Associate Professor in The Citadel's School of Engineering reskilling working professionals in the Master of Science in Project Management degree program. For more professional information, see LinkedIn: https://www.linkedin.com/in/keithplemmons